Executive & Advisory Team Biographies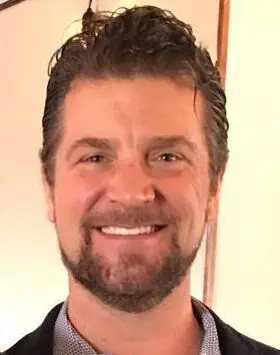 Walter Pistor - President & CEO
Walter brings a 20+ year pedigree of expertise spanning Fortune 500 companies, professional services organizations and start-ups with an emphasis on healthcare.  He is a collaborative leader with a "big picture" vision and the ability to create and implement strategies that add value to the bottom line.  A highly effective communicator and negotiator, he seeks innovative ways to improve productivity by leveraging technology, process improvement and high performing cross functional teams.
Walter's domain expertise spans cybersecurity, API security, data interoperability, automated batch file transfer, identity and access management, and connected diagnostics making him versatile in this age of digital transformation.  While at Axway (1,800+ emp & 11,000 customers), he led the development of their Provider market from zero to $50M.  As such, he brings a long track record of high performance and success in building strategic relationships with complex, enterprise healthcare, life science companies and statewide entities ranging from $9B to $120B in annual revenues. 
He led various teams to establish new product offerings with multi-billion dollar Providers helping them achieve Meaningful Use and oversaw multi-million dollar software deployments ranging from the HIE of Washington State (OneHealth Port), a co-developed Self-Service interface platform for automated batch file transfers for a Top 5 Provider, a global drug serialization project with a top rate pharmaceutical company and the development of an App based ecosystem for a Fortune 8 drug retailer.
His most recent academic experience includes an AI course with MIT gaining proficiency in identifying business opportunities to leverage AI for competitive differentiation, cost leadership, and focus.  Walter holds a BS in Business Management & Economics.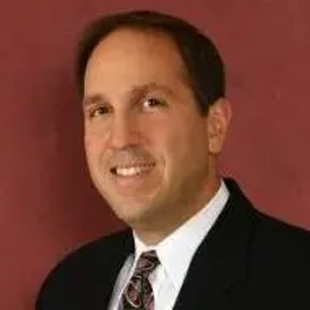 Armen Abrahamian, CLTC, CSA, CIC - Chief Revenue Officer
Armen is nationally recognized in the field of long-term care planning as the Principal of Long Term Care Insurance, LLC.  He has been selected by corporations, associations, and government bodies for the procurement of LTC insurance solutions to their employees and members.   He has helped over 2,000 clients secure LTC protection, and he continues to assist legal, financial, and accounting professionals with their client's needs
Highlights include:
A nationally recognized leader by the American Association for Long-Term Care (AALTC)
Selected as an enroller for the nation's second largest LTC benefit offering…the State of Connecticut's LTC program
Certified by the National Partnerships for Long-Term Care.
Actively works with State legislators and Insurance Commission in creating sustainable long-term care policy cost control
Teaches Continuing Education (CPE) nationally to CPA's.
Holds a BS degree in Electrical Engineering from Lafayette College
 
While advocating for hundreds of clients on claim experiencing an LTC illness, he has seen the lack of coordination of care and the failures of the delivery model, as well as it's impact on the one receiving care and the family.  He is passionate about solving this problem.  His desire is to provide innovation which will enable people to age in place through the convergence of technology, education, training, and the human/personal touch.
Serving as the CRO at Empowered-Home, Armen is determined to build an ecosystem consisting of best-in-class solutions that will improve health outcomes while driving down the high costs of health care.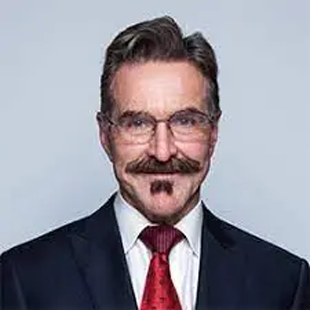 John (Jack) C. Lewin, MD - Advisory Board
Principal and Founder of Lewin and Associates LLC of NYC:  A consulting firm focused on advising health start-ups, and also on policy development for health sector companies and government.
Chairman of the National Coalition on Health (NCHC) of Washington DC:  NCHC is a respected national advocacy organization in Washington DC representing 90+ national health sector organizations and over 150 million Americans.
President and CEO of the Cardiovascular Research Foundation (CRF) in New York from 2013 to January 2017. CRF is a global research enterprise focused on preclinical science, human clinical trials, and cutting-edge education in interventional cardiology. 
Recognized internationally as an expert in promoting healthy populations and is a strong proponent of a more efficient, effective, and sustainable healthcare system that provides access to high-quality care for all. He has advised two Presidents of the United States as part of a rewarding career in health care, public health, and public policy. 
CEO of the 60,000 member American College of Cardiology (ACC) from 2006 - 2012, representing over 95% of U.S. cardiologists, 5,000 cardiovascular nurses and clinicians, and over 5,000 international members. The ACC has a distinguished reputation among professional societies for leadership in measuring quality and outcomes to improve physician/hospital performance. During his tenure, ACC developed the National Cardiovascular Data Registries (NCDR) comprised of 200 million patient records from over 3,500 hospitals and 2,000 outpatient practices organized to systematically improve heart and vascular outcomes.
CEO of the 40,000 member California Medical Association (CMA), where he also advised two Governors and the state legislature on health policy.
Director of Health for the state of Hawaii from 1986 to 1994, overseeing 6,500 employees and a billion-dollar budget.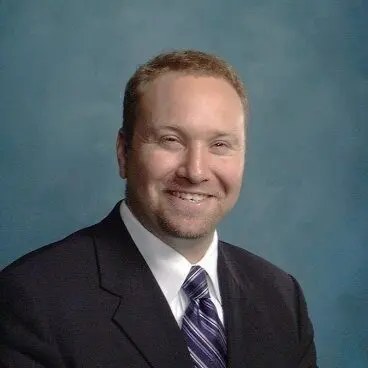 Matthew Katz - Advisory Board
Matthew Katz brings us 25+ years of health policy and advocacy experience in health care insurance design, state and federal legislation, and practice management, focusing on value-based payment models and improvements in billing, claims processing & payment, and medical practice HIT integration and use.  Mr. Katz also works with clients to encourage health insurers and third-party payors to cover medical devices, new technologies, and medications, including Local Coverage Decisions (LCDs) by Medicare Administrative Contractors (MACs) and National Coverage Decisions (NCDs) by the Centers for Medicare and Medicaid Services (CMS).  Mr. Katz is the Principal of MCK Health Strategies, LLC
HIE - CT Healthlink (created it), ACO in CT  - PACS (ran it) and worked with medical practices and physician organizations on value based care payment design and model implementation.  Connecticut Health Information Exchange created by CSMS in partnership with Konza
Connecticut State Medical Society
Coordinated the strategic development of all CSMS initiatives associated with legislation, regulation, general advocacy, education, and membership.
Executive Vice President/CEO, January 2012 – November 2019

Executive Vice President, September 2008 – December 2011

Executive Director, May 2006 – September 2008
American Medical Association
Coordinated the development of AMA initiatives related to physician practice advocacy, most notably the AMA's prompt payment campaign and physician practice management activities, including claims processing and physician payment products and services; provided managed care litigation support and technical assistance.
Director, Private Payer Advocacy; July 2004 - May 2006

Director, Practice Management Center; December 2005 - May 2006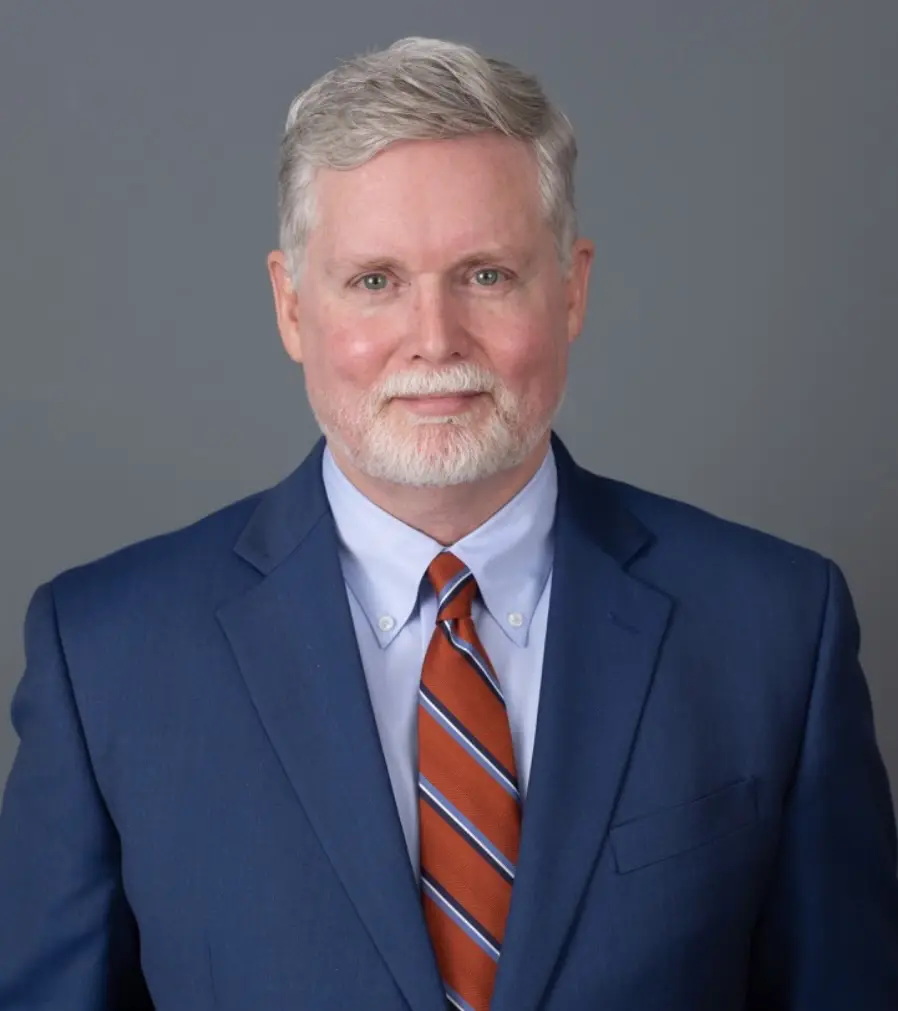 Stewart R. Goff, MS, RN - Advisory Board
Stewart is a Senior Executive with over 25+ years of remarkable administrative and quality achievement within a variety of post-acute care continuums.
Counted on to deliver exceptional operational performance both clinically and financially,  Stewart uses a philosophy rooted in the belief that great achievement is built on a foundation of great communication.
Stewart is known for his equanimity in the context of exceptionally challenging operational circumstances.
Notable Leadership Milestones include the following:
Developed a COVID-19 isolation unit in advance of  virus penetration or regulatory directive.

Authored a weekly system of family/community partner communication before the 1st COVID-19 surge, a system recognized by the Massachusetts Department of Public Health.

Evacuated 244 residents during a 100 year flood event and restored operations within 4 months.  This performance recognized by LeadingAge Massachusetts with the

New Leader Award.

Presentations on Disaster Preparedness made to Mass General Brigham post-acute care division, Dartmouth Hitchcock Medical Center, Massachusetts Senior Care Association, LeadingAge MA, and the American College of Health Care Administrators.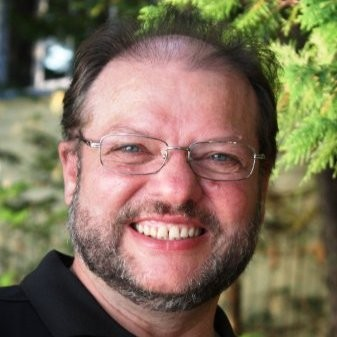 John Kelly - Chief Prior Authorization Advisor
John's experience includes over a decade in clinical operations, beginning his career as a Medical assistant and serving in various roles including Clinical Manager for IM Department in a 40,000-member community health center. In those capacities, he became intimately familiar with the Prior Auth (PA) workflow in daily care deliver operations. Beginning in the late 70's, John's organization employed a fully functioning homegrown EMR for managing 300,000 patients in a staff model HMO (Harvard Community Health Plan). As a staff model HMO, they required a PA for every patient service not delivered within the four walls of a health center.  He took on EMR/Admin System development responsibilities in 1988 and managed components of the conversion to EPIC in their first deployment into a large, multi-specialty health system in the mid-90's.
Over the span of his career, John has led the development and implementation programs for at least 5 software development efforts to automate PA for various organizations. In various roles, John designed the architecture for and managed administrative process integration efforts with Epic, Cerner, eCW, AthenaHealth, GE, Change Healthcare, and other HIT vendors.
He wrote the specs for and managed the technical implementation of the HIE for the Commonwealth of Massachusetts, working closely with Micky Tripathi and John Halamka (Mayo Clinic) to achieve the digital transformation of patient information exchange statewide.
John also chaired the WEDI National Council on Prior Authorization and was responsible for drafting the WEDI whitepaper on PA.
He was a founding Member of the HL7 Da Vinci Project and was a lead contributor to the development of the Da Vinci IG's for PA (DTR, CRD, PAS).  John has spoken frequently at HIMSS, WEDI and other national conferences as an HIT expert with a specific focus as an expert on Prior Authorization, FHIR and x12.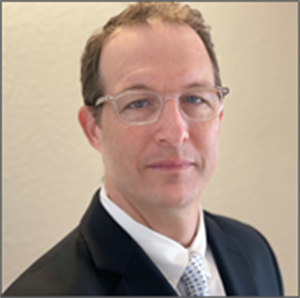 Gregg Prothero - Strategic Solutions Advisor
A digital transformation consultant with over 25 years of experience, Gregg has experience
architecting and solution selling multiple technology stacks within the healthcare and life
science domain. His early passion for cloud-based services and security, led him to became
a Certified Information Security Consultant. He designed some of the first secure B2B/MFT,
state-based, HIE platforms which have accelerated today's healthcare data interoperability.
Currently, he leverages his healthcare domain experience in value-based care, risk adjustment, compliance, and data interoperability to
lead strategic GTM campaigns and partnership collaboration. He consults healthcare businesses on CMS/ONC compliance, technology
investments, business development, and content creation. He a published author, active in HL7/FHIR accelerator workgroups, WEDI,
HIMSS, Drummond Group, and presents at healthcare conferences.
BSBA Business Administration, Mass Communications and Economics (Univ of Florida)
Certified Information Systems Security Professional & Manager (ISC, ISACA)
Architected B2B/MFT backbone for first HIE in Washington State HCA.
Designed Axway's first Self-Service MFT solution for Dignity Health.
Go-to-Market planner for Edifecs Interoperability (FHIR) compliance solution over 30+ Installations
Co-developed Edifecs ONC Certified Interop solution for Greenway Health.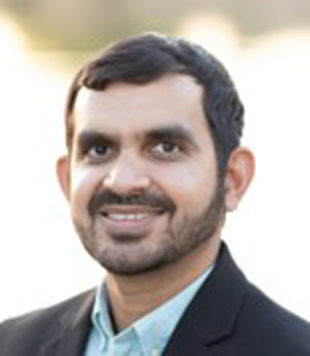 Chirag Bhavsar – Chief Technology Advisor
Chirag has 20+ years of professional experience in technology domains such as Healthcare, Education, and E-commerce. Chirag is a Chief Execute Officer at Prama Services. He is a respected leader with a proven track record of designing and architecting top-quality platforms and products. Chirag's work reflects his core belief in building a better future for all. He is an architect at heart with expertise in API management, Cloud Migrations, Data Engineering/Science, and Internet Scale Applications.
Chirag designed and architected a Multi-tenant API platform using API Gateway solutions, Microservices Architecture, and Service Registry for a fortune 500 client in the Education Industry that served 200K+ Active Students. With his guidance and leadership, his team successfully migrated Applications, Databases, Images/Media, and Infrastructure for an E-Commerce client. He built an enterprise messaging platform that comprised queue protocols and semantics to enable asynchronous, reliable, ordered/unordered message deliveries on the on-prem data center and the cloud. He led a sizeable geo-distributed team that created a robust, scalable, and secure identity platform for 300M+ Users using AWS Cloud Native solutions.
He is actively working on modernizing a Data Streaming Platform for a Healthcare client. This platform processes millions of events in milliseconds response time to store, analyze, and retrieve meaningful business insight by correlating events in a near-real-time fashion. Chirag brings the art of simplifying complex business problems and building unique solutions. Chirag holds MS in Computer Science.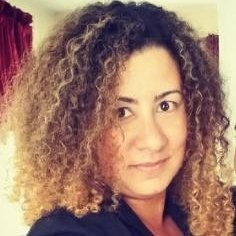 Sharelle Thornton - Strategic Sales Channel
Co-founder of CTC Solutions - Census, Technology & Culture, LLC
Sharelle is a Senior Living Specialist. CTC are subject matter experts, problem solvers, and innovative thinkers bringing us over 30 years of experience in senior living growth strategy, market research, program/service development, sales training & coaching, and a record of achieving measurable results in the senior living space. 
The founders at CTC Solutions have worked in every facet of the senior living lifestyle continuum, including Life Care Communities and Continuing Care Retirement Communities (CCRC), Assisted Living Facilities, and Memory Care Communities, Adult Day Centers, Sub-acute and Rehabilitation facilities, Long-term Care Centers, Hospice Care Providers, and Home Care Services.
CTC brings Empowered-Home an entire team committed to the success of our clients, and are committed to seniors aging with grace & dignity.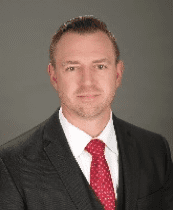 Bryan Graven– Principal/CEO HiLite Health
Mr. Graven has over 25 years of healthcare technology leadership and specializes in transformational innovation to improve the outcomes of healthcare operations.
Currently, Mr. Graven serves as the CEO at HiLite Health and advisor to Health Systems for technology transformation. Mr. Graven is the co-founder and architect of the HiLiteMD Digital Health platform. HiLiteMD is an automation platform specializing in Patient Financial Management, Digital Communication, and Patient Acquisition.
His focus has been on reducing overhead and improving workflows for hospitals, physicians, and care teams to improve the patient experience. 
Prior experiences include being the CEO/CIO of National Physician Services (NPS) for ten years and six years UHG (Ingenix) consulting for several Fortune 500 companies to manage and analyze expenses and healthcare delivery to improve outcomes.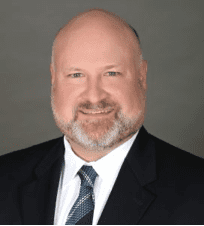 Daniel J. Contaldi – Principal/COO HiLite Health
Dan's role with E-H is to provide their leading patient financial engagement platform, HiLiteMD, as well as technology expertise to E-H's customer base.  
Dan has over 25 years of healthcare IT leadership and a career spanning nearly 40 years in technology.
HiLite Health is a leading patient engagement platform including an extensive patient financing program.  HiLiteMD was developed with the intent to simplify integration, allowing healthcare organizations to onboard quickly with little IT involvement. 
CEO/CTO of National Physician Services – 2016-2020.  National Physician Services was a leading IT MSP providing services exclusively to healthcare organizations of various sizes including hospital networks.
CIO of PhysicianOne Urgent Care – 2014-2016.  Lead the growth of PhysicianOne throughout the Northeast.
Senior VP/IT of Women's Health USA – 1997-2014.  Women's Health USA was the largest Ob/Gyn MSO in the country providing obstetrics, gynecology, infertility and urology services nationally. 
Additional IT career highlights include technology roles in the US Army as well as the manufacturing, education and insurance industries.